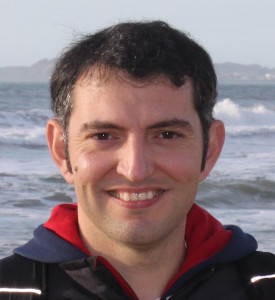 I am a postdoctoral researcher at Stanford University working in the Artificial Intelligence Lab. I am also affiliated with the Univ. of Florence (Italy), and I am supported by a prestigious Marie Curie Fellowship from the European Commission under the FP7-PEOPLE-2013-IOF programme.
I got my Ph.D. in computer engineering, multimedia and telecommunication in 2011 and my Laurea degree in computer engineering in 2006, both from the Univ. of Florence. I also spent a quarter at the Signal and Image Processing department at Telecom ParisTech (France) in 2010.
My research interests lie at the boundary of Computer Vision and Multimedia. My current specific interests include automatic image and video annotation, large-scale visual recognition and retrieval, web mining and social media analysis.
Curriculum Vitae / ORCID / DBLP / Google Scholar / arXiv / Github
By